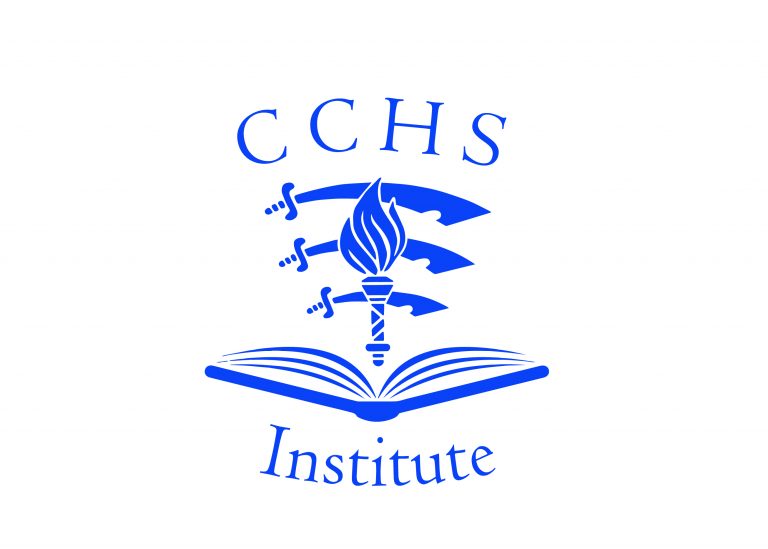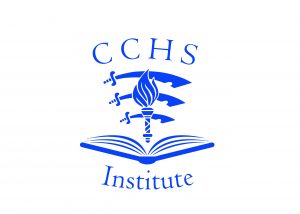 'Engagement, Enquiry and Enlightenment – towards a scholarly school.'
We are pleased and proud to announce the formal launch of the CCHS Institute. This project will provide an umbrella and a focus for our academic enrichment work. We are looking forward to hosting a range of lectures and seminars as well as publishing a regular bulletin which will celebrate the academic enrichment which is so important to our students.
We are delighted that four of our alumnae have agreed to act as patrons of the CCHS Institute and to support our work. Each of them continues to be very successful in their own field and they are all looking forward to supporting the next generation of CCHS students in developing their knowledge and understanding.
Sian Cleaver left CCHS in 2008 and studied Physics and Astronomy in the University of Durham. A former board member of WISE (Women in Science and Engineering), she currently works for Airbus in Bremen, Germany, where she designs satellites and vehicles for space exploration. Sian has appeared on Blue Peter to showcase the Airbus Mars Rover and is passionate about widening understanding of and participation in science.  The Telegraph has also celebrated Sian's work – see article below 'The Essex stargazer aiming to put mankind back on the Moon'.
Sophie Rashbrook left CCHS in 2006 and studied French and Russian in the University of Cambridge. She has worked for many years in the world of opera and classical music, translating, writing, directing, facilitating performances and working to introduce new audiences to classical music and opera. She currently works for the Royal Opera House in Covent Garden, focusing on informing and educating audiences about the works presented each season.
Eloise Davies left CCHS in 2013. She studied History in the University of Cambridge and is now a Fellow of Pembroke College Oxford where she teaches early modern history and continues her research. This focuses on the history of the Venetian Republic in the seventeenth century and in particular on relations between Venice and the wider world. Her work on Anglo-Venetian relations was recently awarded the Institute of Historical Research's Sir John Neale Prize for Early Modern British History.
The Reverend Dr Caroline (Cally) Hammond left CCHS in 1982. She studied Literae Humaniores (Classics) at St John's College, Oxford where she also completed her doctoral studies on Caesar and Livy. She then moved to Cambridge for postdoctoral work at Downing College. After studying Theology at Corpus Christi College, Cambridge she was ordained priest in 1999. She was appointed to her current role as Dean of Gonville and Caius College in the University of Cambridge in 2005. She is Director of Studies in Theology at Caius, teaching early Christian doctrine as well as Greek and Latin and is also a columnist for the Church Times. Her two volume translation of the Confessions of St Augustine was published in 2014 and 2015 and she also writes about liturgy and the Christian life.
We are much looking forward to working with our patrons and with other scholars and supporters of the school as we develop the CCHS Institute.
We look forward to keeping you up to date with the work of the CCHS Institute and hope very much that this initiative will bring much to the life of the school.
Past Lectures:
December 2023. Dr Georgia Winnett of Anglia Ruskin University Medical School gave a lecture on 'Current Research in Renal Medicine'.
November 2023. Mr Martin Bracken gave an Institute of Physics/Chelmsford Science and Engineering Society lecture on astrophotography, 'Imaging the Universe from Light Polluted Skies'.
September 2023. Dr Cally Hammond (a former student of CCHS), Dean of Gonville and Caius College, Cambridge.  'The Mary Kenyon Memorial Lecture 2023 on Ten Good Reasons to Study Classics and Theology'.
September 2022. Dr Eloise Davies (Pembroke College, Oxford and a former student of CCHS) spoke on 'Beyond Shakespear; Why Venice mattered in Jacobean England'.
December 2020 from 6pm until 7pm:  Dr Terri Ochiagha, Lecturer in World Literatures in English at Royal Holloway:  "Introduction to Postcolonialism – Chinua Achebe and Joseph Conrad's Heart of Darkness". 
 December 2019, 4pm to 5.30pm:  How AI and Big Data Reshapes the Work – and Us presented by Kenneth Cukier, Senior Editor, The Economist
A Plastic Free World:  Monday 4th February 2019 – with A Plastic Planet co-founders:  Frederikke Magnussen and Siân Sutherland; creator of the Plastic Hakathon Dhruv Boruah, and packaging expert Ian Bates.
Mary Kenyon Memorial Lecture – Monday 5th November 2018:  Commemoration of the end of WWI.  Guest lecturer John Benstead, Associate Lecturer, University of East Anglia,  will be speaking on the history of Chelmsford and local area during this period.
Institue of Physics lecture:  The Edge of Time:  Frontier Measurements of Time and Frequency.  Thursday 18th October 2018, 4pm at CCHS.
Monday 15th January 2018, 6.30pm:  Emily Fraser, Special Assistant to the Director of the United Nations Institute for Training and Research.
Pinky Lilani CBE, DL, author, motivational speaker, food expert and women's advocate.  Founder and chair of several awards recognising influential women and leaders, including the Women of the Future Awards and the Asian Women of Achievement Awards.
Dr Catherine Redford, Fellow at Hertford College, University of Oxford.  Dr Redford delivered a workshop and lecture to Year 12 AS students on  'Convicts, cobwebs and corpses: Great Expectations and The Gothic'.
Arabella Dorman Lecture – June 2016.  Arabella Dorman is an internationally renowned portrait painter and war artist.  She has painted many prominent figures and establishments in Britain from Commanders of Allied Forces in Europe to members of the Royal Family.  She has worked with British forces in Southern Iraq (2006) and Afghanistan (2009-2014) witnessing the unfolding drama of life in war-torn areas and more recently, with refugees in Lesbos (2015).
An Evening of Exploration and Adventure with Alastair Humphreys, March 2016.  Alastair Humphreys is an adventurer and blogger, as well as the author of nine books including The Boy Who Biked the World and There Are Other Rivers: On Foot Across India. As well as expeditions such as cycling around the world, walking across India and rowing the Atlantic, Alastair was named as a National Geographic Adventurer of the Year for his pioneering work on the concept of micro adventures, in which he encourages people to get outside, out of their comfort zone and head somewhere to which they have never been.
Rhythms of languages, Dr Claire Delle Luche, March 2016.  A taster lecture on how babies are sensitive to the rhythms of languages at 5 months, and how at 9 they already know quite a few rules of English sounds. Dr Claire Delle Luche (Language and Linguistics, Essex University).
'Hidden Love in The Last Man: Mary Shelley and Jane Williams', Dr Catherine Redford, February 2016.  Catherine Redford is a Career Development Fellow at Hertford College, University of Oxford. After graduating with a degree in English Language and Literature from Oxford University, she went on to take her MA, for which she was awarded a Distinction, at Bristol University. She remained at Bristol for her doctoral research, writing a thesis entitled 'Friendship and Community in Last Man Literature, 1806- 1833'. Between 2012 and 2014, she worked as a Lecturer in English at St Hilda's College, University of Oxford, where she taught various papers covering the period 1660 to the present day.
Aspects of 20th Century Soviet History, Professor Peter Waldron (UEA), January 2016.
International Terrorism, Dr Lee Jarvis, Senior Lecturer in International Security (UEA), November 2015.
Marketing Taster Session, Dr Aanka Batta (Essex Business School), November 2015.
'The Politics of Avant-Garde Exhibition Design', Dr Mic
Essay Competitions:
All students at CCHS are encouraged to enter the many essay competitions run by universities, colleges and other institutions. We list below some particularly successful recent entries:
September 2023. Mayumi (Year 13) won first prize in the 'Discovering Forgotten Writers' competition run by Pembroke College Oxford. Mayumi wrote about Al Robles and his poetry; Robles (1930 to 2009) was a poet and community activist of Filipino heritage who lived and worked in Manilatown in San Francisco. Mayumi conducted a huge amount of original research for this essay, including online interviews with people who had known Robles; her success was testimony to her hard work the confidence with which she pursued this original research.
June 2023. Emily (Year 12) was commended for her entry into the Economics Essay Competition run by Fitzwilliam College, Cambridge. Emily wrote about how the threat of climate change might or should lead to changes in the remit of the Bank of England.
September 2023. Matilda (Year 13) was runner up in the essay competition run by the British Society for the History of Maths. Matilda wrote about the mathematics of fashion, particularly in terms of geometry and its application to design.